The Farehouse Market is a mini food hall located in the 600 W Chicago building. While some of their branding assets were provided to them by the property owners (like the Farehouse logo and the logo badge), they still needed menu boards, a customizable sign for special announcements, and various other signage solutions to help people navigate this unusual space and communicate current offerings.
The cafe menu board below is a temporary solution that looks high-end, but came at a reasonable cost compared to other similar options. The custom black-on-black graphic pattern on the lower portion of the menu board resembles brand patterns used in other areas of the food hall and incorporates the names of the other eateries.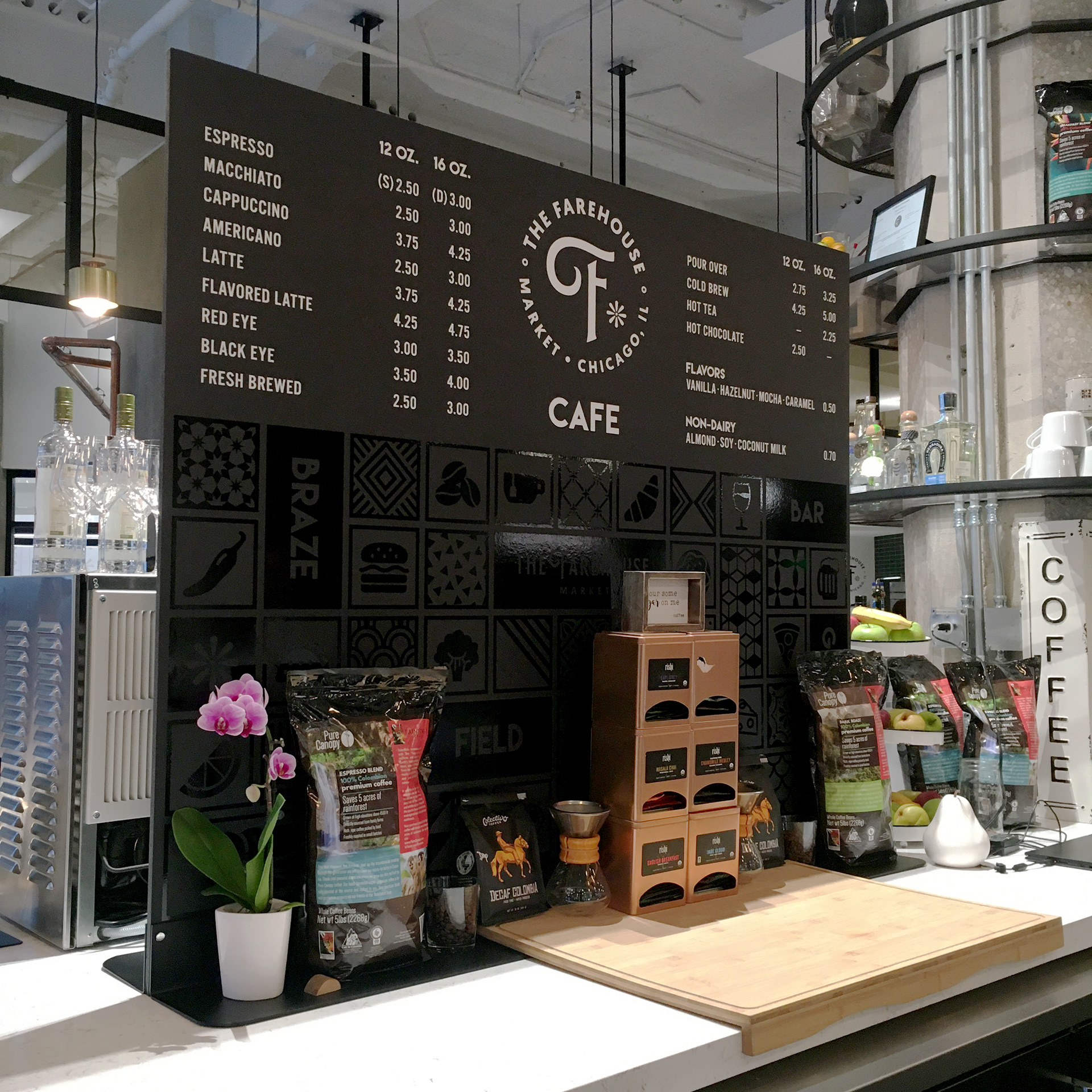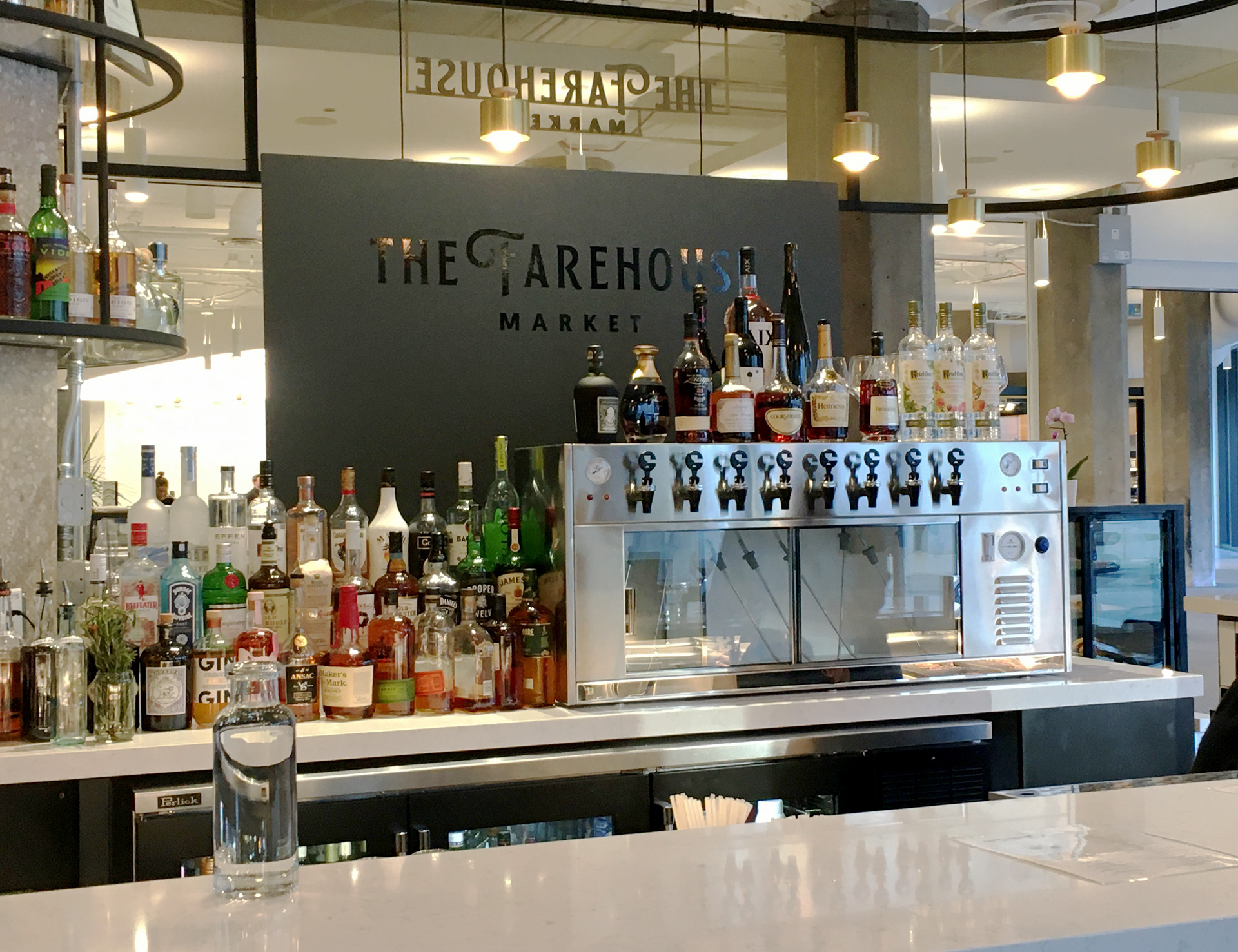 Interchangeable & Customizable Interior Announcement Sign
The chalkboard sign below is not only customizable—but also magnetic and double sided. I worked with the Farehouse Team and a local signage company to produce several interchangeable panels for this interior sign display, including a could panels printed with information about the Farehouse Market and their coffee partners, and the customizable chalkboard panels.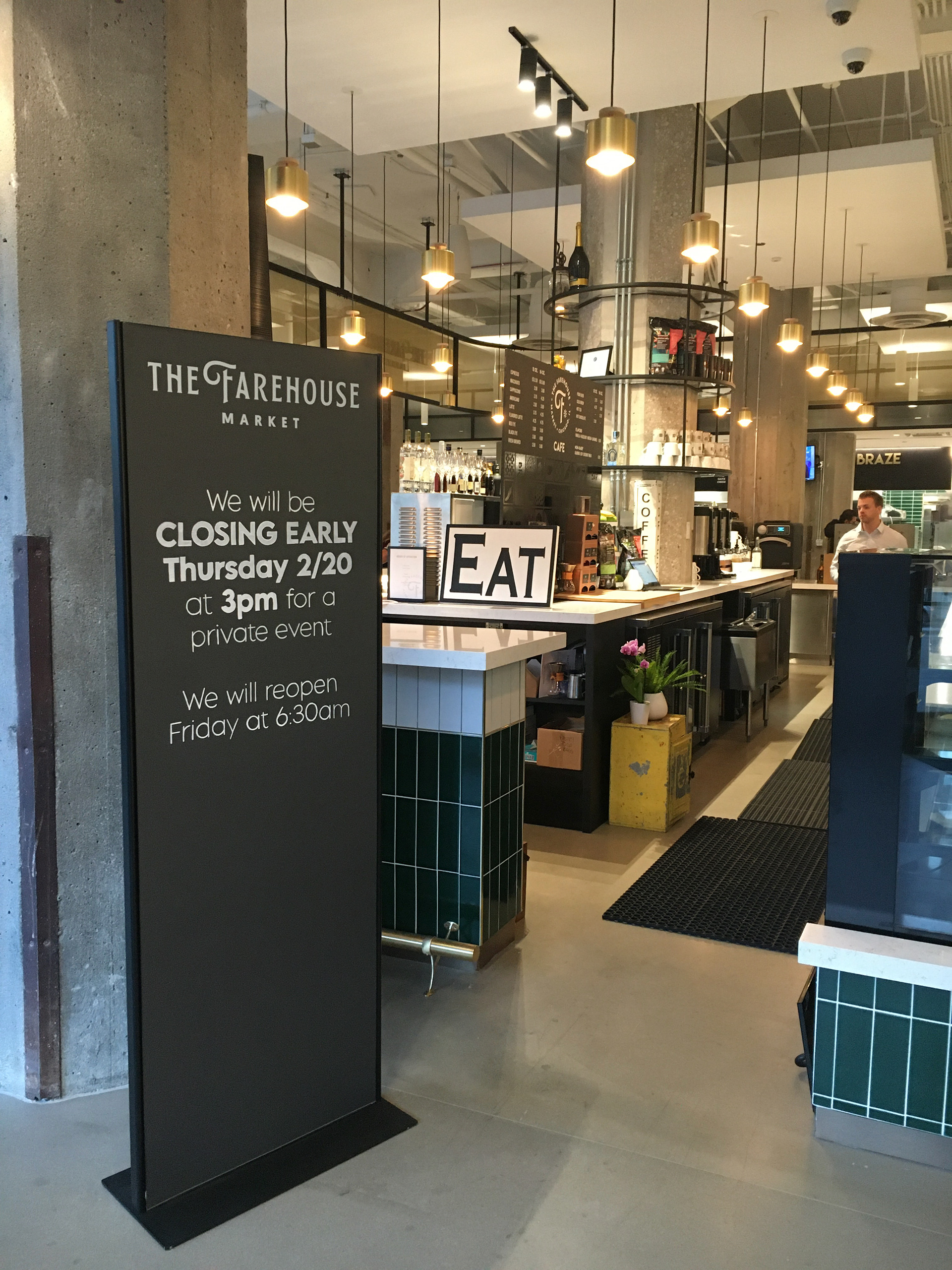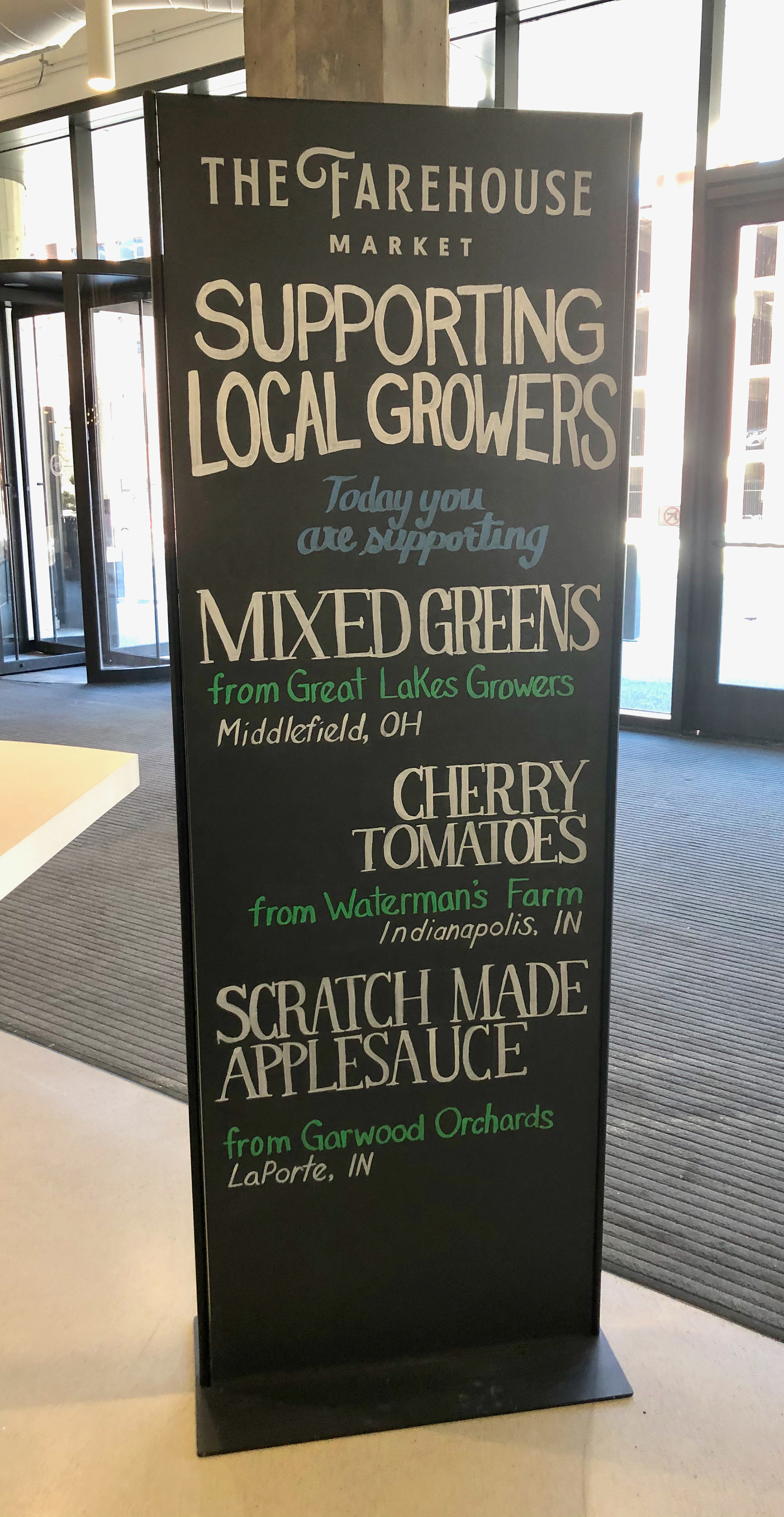 The Farehouse Team and 600 W Chicago building management had decided against using digital screens to display the menus for the three restaurant sections within their food hall. They wanted physical menu boards that looked sophisticate like the rest of the space, but were easily interchangeable and reasonable to update in the future. I worked with both teams to create these menu panels with vinyl and PVC text, hung with french cleats.